1024km (9900m ascent)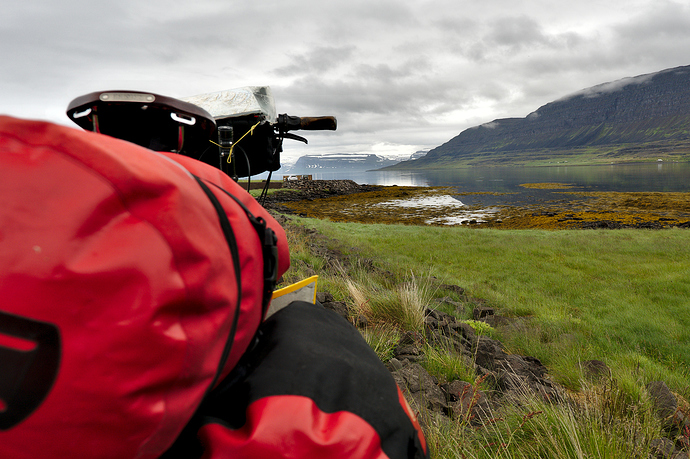 This summer I cycled Iceland for three weeks again. This time with my girlfriend. In the next days I will post a picture from our journey each day. This is the first picture, the equipment.
It always depends on your route and how you want to do things but we needed to carry everything because we had sections without the possibility to buy groceries for for 3-4 days.
You can follow on pixelfed (which should gain support for federation today)
or on my website (just pictures, less text, high quality):