Hello,
Back with another issue.
I am processing multi-session files with a meridian flip in between.
The preprocessing and merger is done in Sirilic
The registration is done manually in Siril with the merged sequence generated by Sirilic
The reference file is after the flip.
The registration runs fine, but the images from before the flip are angled as in the screenshot. All files after the flip (i.e., same set as the reference image) are okay.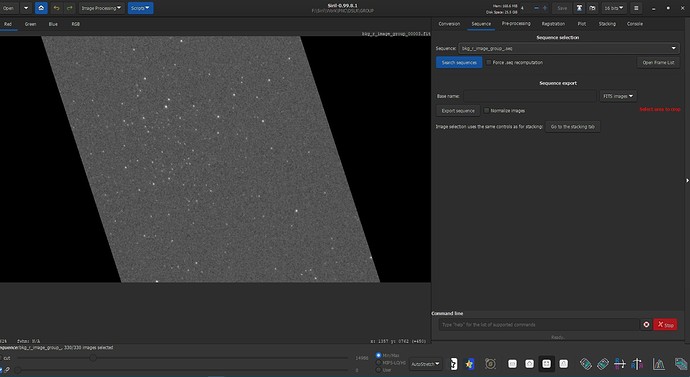 Any suggestions?
Thank you.