This is an image I shot quite a number of years ago from the window of my London hotel room of the building across the street which was undergoing quite drastic renovation. What caught my eye was that the builders used different colors lighting in the various spaces.
This image was shot in raw (DNG) on the Ricoh GR (16Mp) and I've come back to it various times over the past years. With various iterations of software I came closer and closer to the image I had in mind. I now redid it with Darktable, Gimp and GMIC and finally, after all that time, I have reached the image I had in mind.
The result is an almost abstract collection of intensely colored squares on a pitch-black background. The initial symmetry is broken by the last window on the right bottom corner. I almost get drawn in to look into the empty spaces behind the windows, trying to identify what's going on and why they are lit the way they are.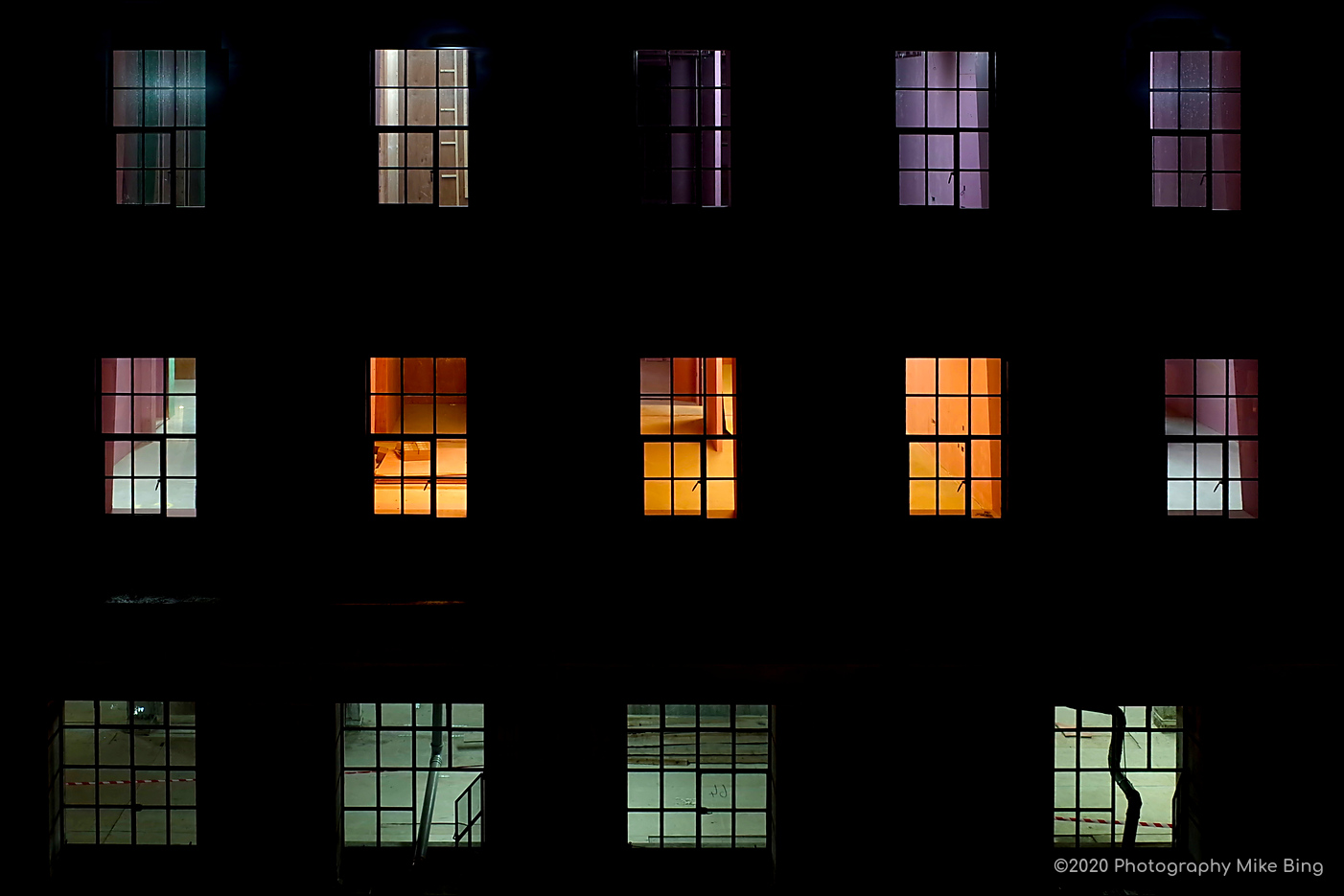 I have used DT's awesome perspective correction of course, Gimp's saturation tools as well as a few small bits of copy paste on windows which had blown-out highlight sections. Finally GMIC for a bit of sharpening. I did use one single non-free tool, NeatImage for Linux, which I still find one of the best at noise-reduction (and a good buy at that).