Hi all,
recently a photographer came to my son's kindergarten and did portraits and group shots. For a reasonable fee, we got prints of the images and download links for the portraits (of course only the pictures of our son). However, the group photo was only available as a medium sized print. I guess this decision is about law and stuff, so there's nothing to do about that. Since I want to include the group photo in a private photo book (just for the family), I scanned it. It turns out, that the photographer used a special paper for the prints that overlays a hive pattern. I once read that the purpose of this paper is copy protection.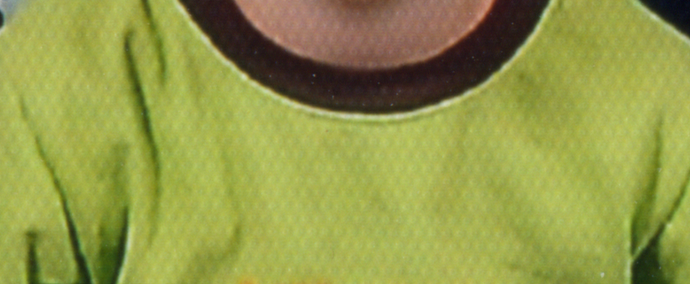 I started trying to remove the pattern in the frequency domain, using G'MIC's fourier transform. I expected a peak in every quadrant of the transformed image with comparatively high frequency, however, the full image shows many peaks that could contribute. Playing with it did not lead to a reasonable result. Next I tried the equalizer in darktable, but no success as well.
Do you have any ideas how to get rid of the pattern?