I exported this image as an EXR from Darktable:

But when I import it to GIMP it looks like this: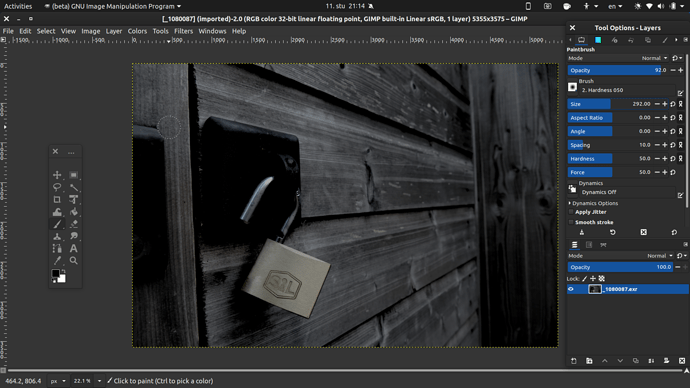 Can someone explain what is happening here?
Should I be using tiffs? I'd like to export the image that contains the most information from Darktable to edit in GIMP.
I've also tested 32 bit float tiffs, those look the same in gimp as in darktable.
edit: nvm, i think this is a bug so here it is: