After fruitlessly trying to get google's deepdream to work, I stumbled upon a derivative called deepdreamer, which has a working python3 command line interface.
https://github.com/kesara/deepdreamer
Installation requires the standard python scientific stuff and caffe. Apparently it works with video as well as stills, and the program will generate animation GIF's too, although that gave me an error related to scalar integers. The dreaming starts with the command python3 deepdreamer.py '~/Desktop/try1/creek3.jpg' --network googlenet_places205 --octaves 5 --itern 4 --dreams 200 --gpuid -1 --zoom false
Here are some results. You are all familiar with the ubiquitous default trained network, which makes your image look like puppies, cars, and spaceship things. I also tried the googlenet_places205 network, which makes everything look like pagodas/waterfalls/windmills.
Input: Freedom Train (1948)

12 iterations into the familiar default dream nightmare: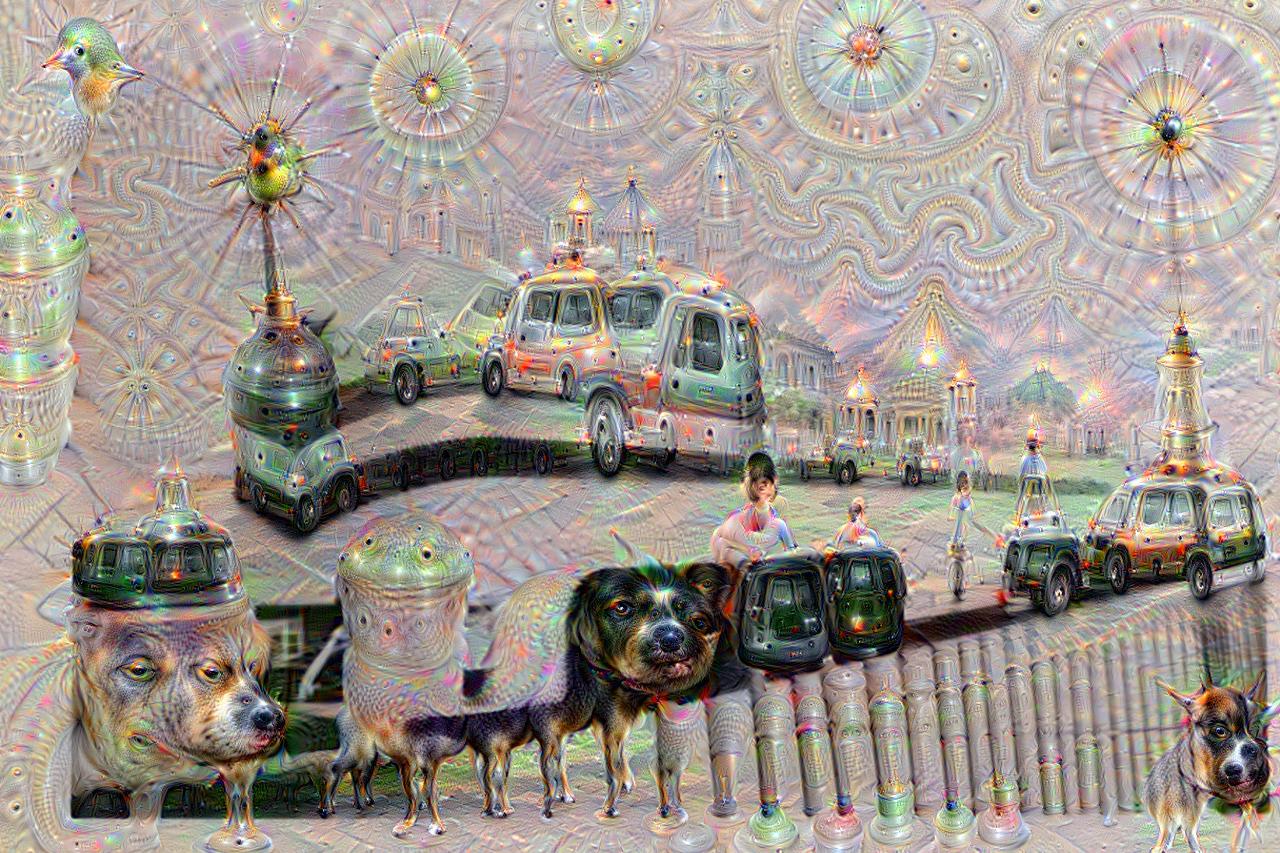 Switching to googlenet_places205, a quick video made from stills:
https://www.youtube.com/watch?v=PSkiPYGd42o
Input: a photo of Coyote Creek beneath Anderson Reservoir in California.

200-iteration video made with ffmpeg -start_number 0 -i /home/bb/Desktop/try1/creek3.jpg_%d.jpg -vcodec libx264 -s 1080x720 -r 5 creek1.avi
https://www.youtube.com/watch?v=zFNGzvKuQKQ
Iteration 8:

Iteration 74: