This is a high resolution scan of a mushroom identity postcard. How well can you descreen the image?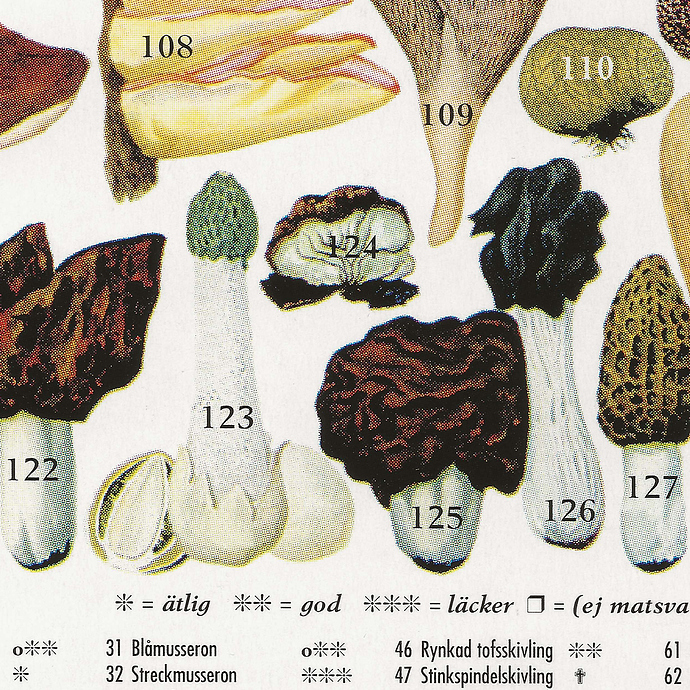 More interestingly, let's look at the Fourier transform:


While I worked with Fourier series in electronics, I'm a bit baffled by this image. The data seems to be mirrored - the left half is identical to the right half, flipped vertically and horizontally. Why? The top-left quarter is only similar to the bottom, but not identical. How do I read the bright spots? How do I fix the screen pattern by manipulating the spots - should I clone them out, heal them (Poisson editing), or just paint over them? And if just paint over them, should I use black, white or medium-gray? I tried all of these variations, but it's still a mystery what will result until I hit the button to redo the transform.