Hi,
It seems I was not able to find a dedicated topic for this…
So if I understood well, there is "always" some kind of tags or variable names which are unique and precede the text to translate?!? But for people like me it's it's like trying to read Mandarin or even worse it's like searching for a needle in a haystack as I don't know if the founded word is a part of the programming or a word I can translate…

Why not to use a software (or made a tiny one or adapt a FLOSS one to G'MIC tags/variables) which detect those tags/variables and show the original text on one side and a text-field on the other side (the translated text), then when we save it saves as a new gmic's doc extension.
This idea came when I saw the Inkscape translation page
https://wiki.inkscape.org/wiki/index.php/Translation_information#Tools_for_translators
Translators can use software like
Poedit (cross-platform);
Lokalize (KDE).
Emacs's po-mode (contained in the gettext distribution; the version in po-utils is old);
gedit — text editor for GNOME desktops, has a syntax highlight mode for PO file syntax;
Virtaal — cross-platform PO editor that is clean, simple to use yet powerful;
Gtranslator (GNOME).
Gtranslator seems simple and nicely done and it's only 650Kb (found on Google image), can it be modified for G'MIC?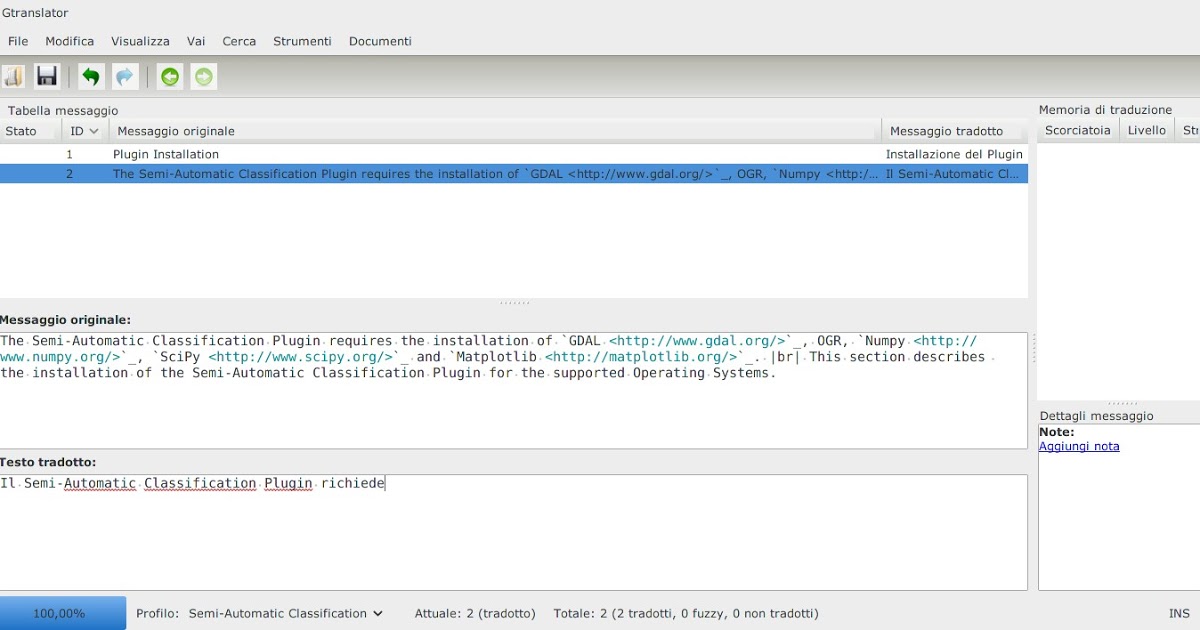 Just an idea.