Hello everybody!
I have been working on a personal project, a node-based image editor for still images.
It is still in an early stage but coming along quite nicely if I may say so myself.
The last week I spent mostly on integrating G'MIC. It still needs debugging, optimizations and testing but the basics work.
Here is a little video of how that looks like.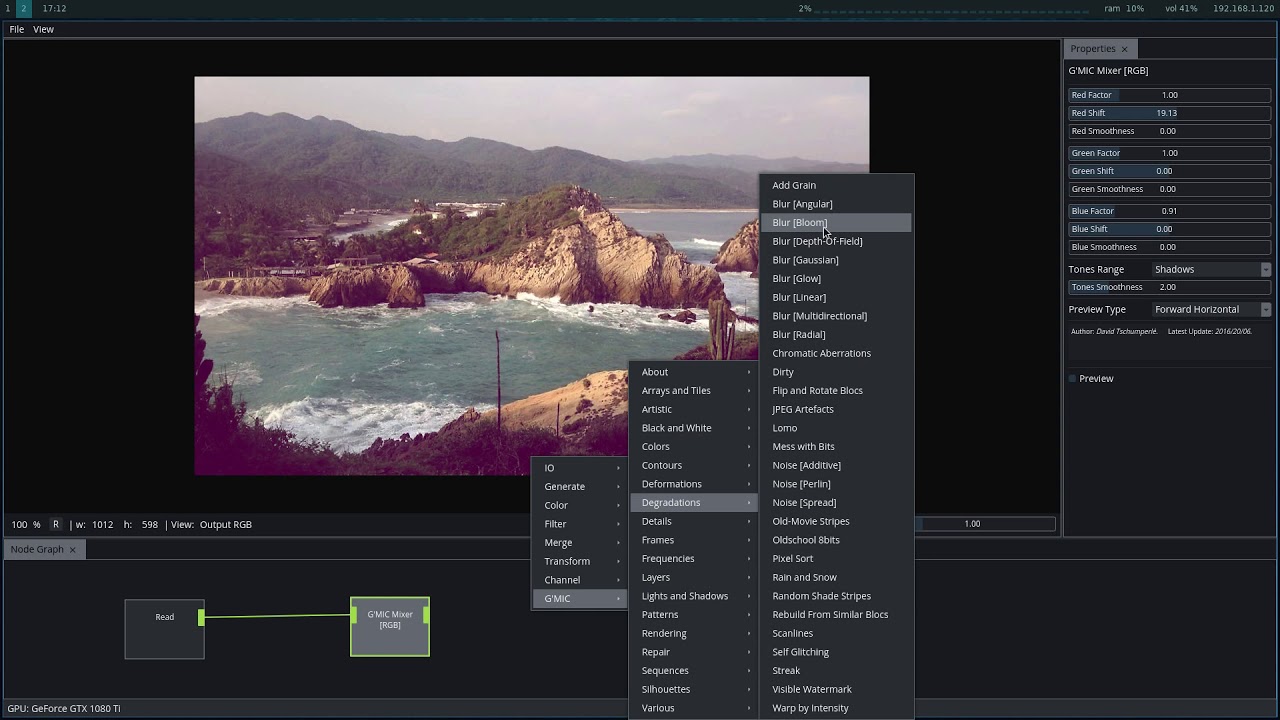 If you want to check it out, the application is free and open source and lives here: https://github.com/ttddee/Cascade
I'll have a release with G'MIC included, hopefully soon

Have a great weekend!