Hello,
Could anyone explain the parameters and algorithm of Smooth - Patch Based?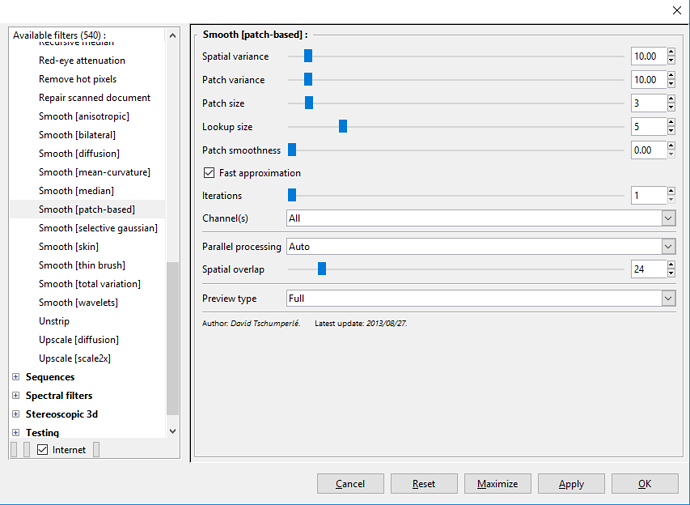 Spatial Variance - Is it the h Parameter of the Non Local Means?
Patch Variance - The original Non Local Means used Weighing Window for patches, is it the Variance of the Gaussian Window?
Patch Size - Is it the size or the radius of the patch?
Lookup Size - I guess this is the Search Window size. Again, is it Radius or size?
Patch Smoothness - What is that?
Fast Approximation - What is the approximation used?
Iterations - This is clear :-).
Spatial Overlap - What does it mean?
Is it based on Non Local Means?
What kind of Non Local Means is it?
Is it the [IPOL Non Local Means](http://Non-Local Means Denoising)?
Thank You.