It was hard to get rid from a big halo surrounding the foliage at right until I decided to leave the comfort zone and experiment. Then I found that in this particular case, average guided filter gave me flexibility to tweak tones without creating halos. First time I use it.
The rest is basically the now better know scene referred workflow by default + exposure tweaking + embellishments
EDIT: Actually, I'm not 100% sure I could completely get rid of the halo… but it's certainly much better than what I was able to achieve with the default guided filter.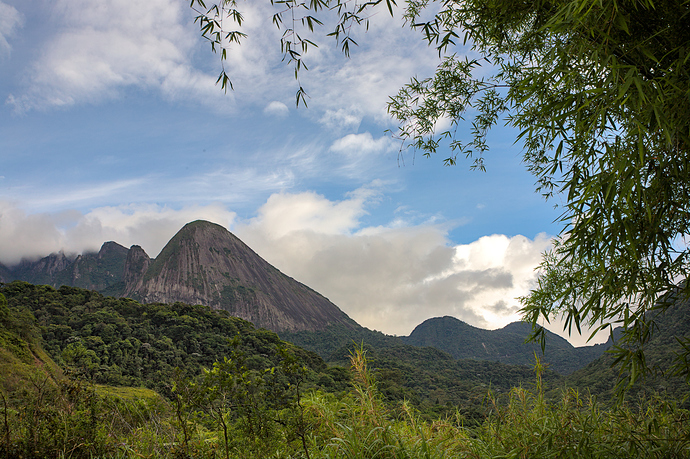 IMG_8336_01.cr2.xmp
(14.9 KB)
IMG_8336.cr2
(12.3 MB)
EDIT: Considering @Thomas_Do mention to the clouds, here's one more from the same cloud formation, shot some kilometers before the first one.
IMG_8321.cr2.xmp
(10.7 KB)
IMG_8321.cr2
(11.7 MB)
These files are licensed Creative Commons, By-Attribution, Share-Alike.