Came across this one on my morning walk:
Sidecar: arum.white.xmp (9.6 KB) darktable 3.0.2
RAW: arum.white.nef (25.0 MB)
License: CC BY-NC-SA 4.0
And a soft B&W version:
arum.white.bw.xmp
(10.6 KB) darktable 3.0.2
This B&W version I like better:
arum.white.bw.2.xmp
(11.8 KB) darktable 3.0.2
Nice one! My minimal processing using RT 5.8 dev. Edit: interestingly this is a really nice example where the colors change a lot if you use the new option for camera white balance in preprocessing in combination with or without CA correction (see https://github.com/Beep6581/RawTherapee/pull/5662). @heckflosse and @rom9 You might want to experiment with this image as well

arum.white-1.jpg.out.pp3
(12.9 KB)
Beautiful, thanks!
arum.white.nef.xmp
(13.0 KB)
And #2
arum.white.nef.xmp
(9.0 KB)
arum.white.nef.xmp
(5.6 KB)
arum.white_01.nef.xmp
(6.0 KB)
arum.white.png.out.pp3
(13.2 KB)
RT 5.8dev (commit 1fe03b298)
arum.white.jpg.out.pp3
(12,7 KB)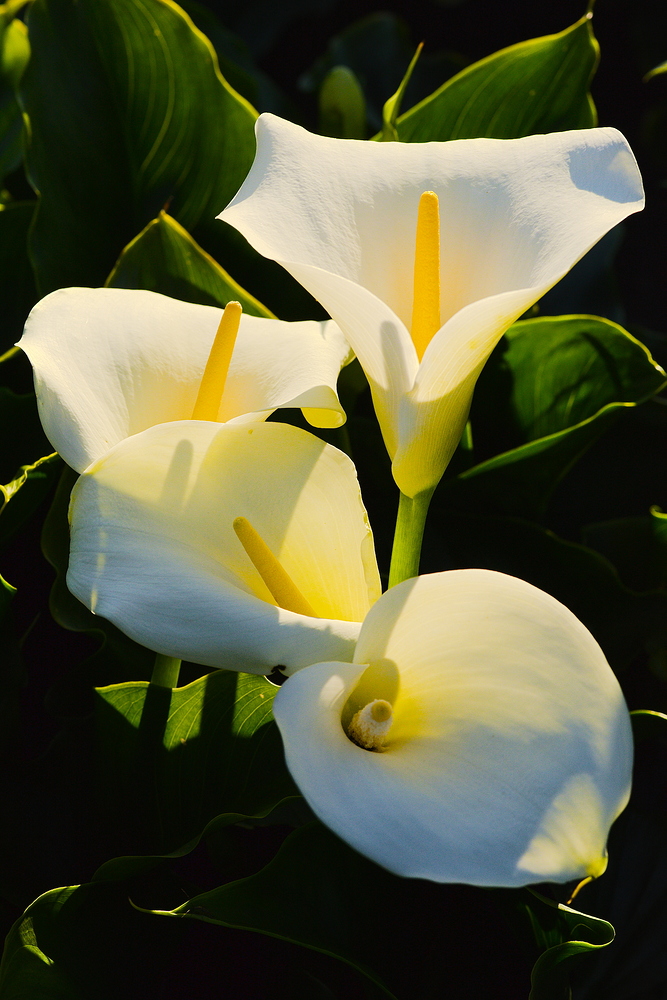 a-arum.white-1.jpg.out.arp
(137.2 KB)
arum.white.nef.xmp (12.2 KB)
darktable 3.0.2
arum.white.nef.xmp (9,1 Ko)