Not a bad idea, but before you do

Comments on your appimage. Is this the latest? gimp-2.9.5-20170702.glibc2.15-x86_64.AppImage Big file 200 MB This in Kubuntu 16.04 Tried to get everything in one.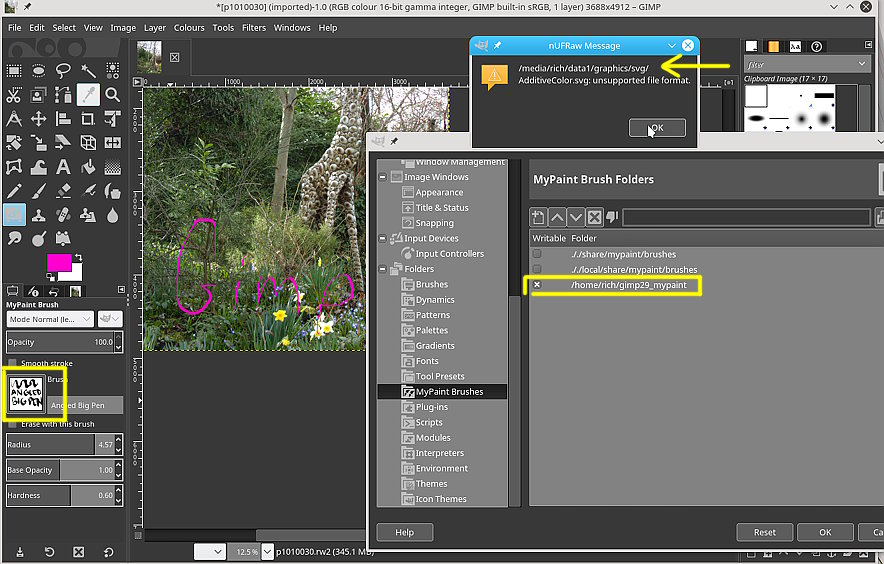 Nothing to do with your appimage but nufraw stops svg files from opening. I actually like nufraw for the very occasional RAW images I take. However, I keep it away from my appimage in a separate plugins folder with permissions off until needed.
Additional MyPaint Brushes. Any of them, the full collection or extras, can always be enabled by adding a folder to the search path.
Just a note about the clipboard brush. Might come as a shock but most questions on Gimp forums do not concern photography. Plenty beginners have problems with paint does not work / as expected.
Top causes:
A tiny active selection.
Empty clipboard brush, because they have Save tool options on exit enabled.
Opened an Indexed image and do not know what 'Indexed' is.