My first submission for Play Raw. This photo has been problematic for me (along with more from the same day):
2020-10-21 143521-1629.cr2 (23.6 MB)
This file is licensed Creative Commons, Attribution-NonCommercial-ShareAlike 4.0.
I would humbly like to observe others' techniques for dealing with over-exposed colors, if you could spare a few minutes. I understand that blown raw highlights equate to information loss that can not truthfully be reconstructed, but sometimes I can get highlights to roll off gracefully enough not to be distracting if you aren't looking for the artifact.
I can't seem to get the job done on this photo. My son's face and hand aren't distracting for me, but his jacket screams at me looking at my attempts from both ART…
2020-10-21 143521-1629_art.jpg.out.arp (10.6 KB)
and darktable:
2020-10-21 143521-1629.cr2.xmp (8.9 KB)
For what it's worth, the crop from the camera processing seems less distracting, if unflattering: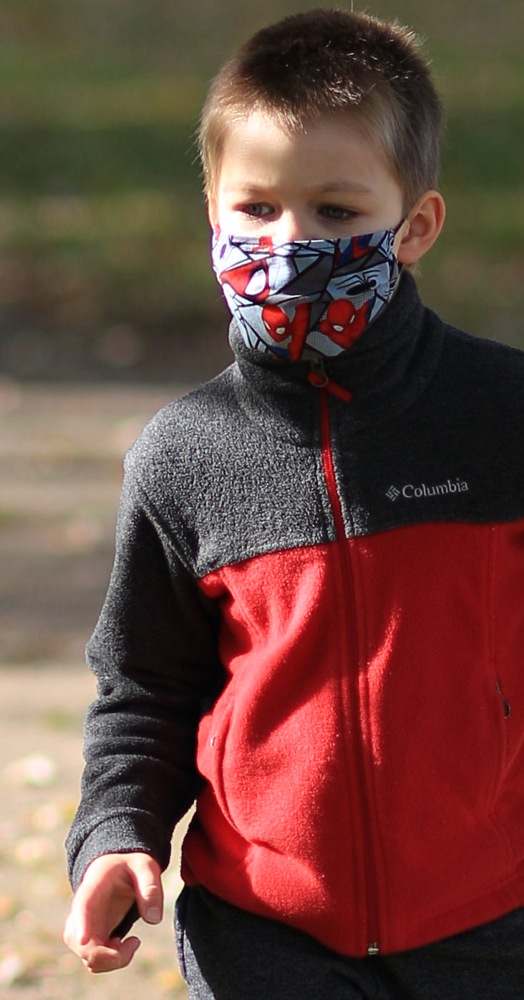 Compared to ART, it doesn't go to magenta between the jacket color and white. And in dt, I haven't figured out what do in filmic that doesn't just make the texture disappear into a blob of red.
(One artistic note, the example from ART is currently the closest to the actual color red of his jacket viewed in sunlight.)
As a bonus, if anyone could show me in dt how to handle the purple color fringing on his mask, I'd be grateful. For some reason, the camera/lens combo (Canon 6D/ EF 100mm/2) is showing up "not found" in the lens correction module.