Hello,
just finished few days ago my installation of Linux Mint and I tried to install Darktable to manage my raws and when trying to switch to Darkroom module I get the following error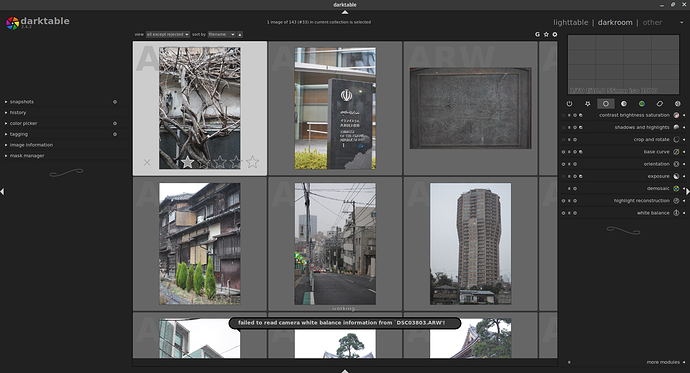 Camera is a Sony a7iii
I tried first with the standard repository installation and then with the updated PPA but I get the same result. Darktable on windows was working fine with my raws so I do not think is a problem of raw compatibility.
Please tell me if I need to provide additional infos.